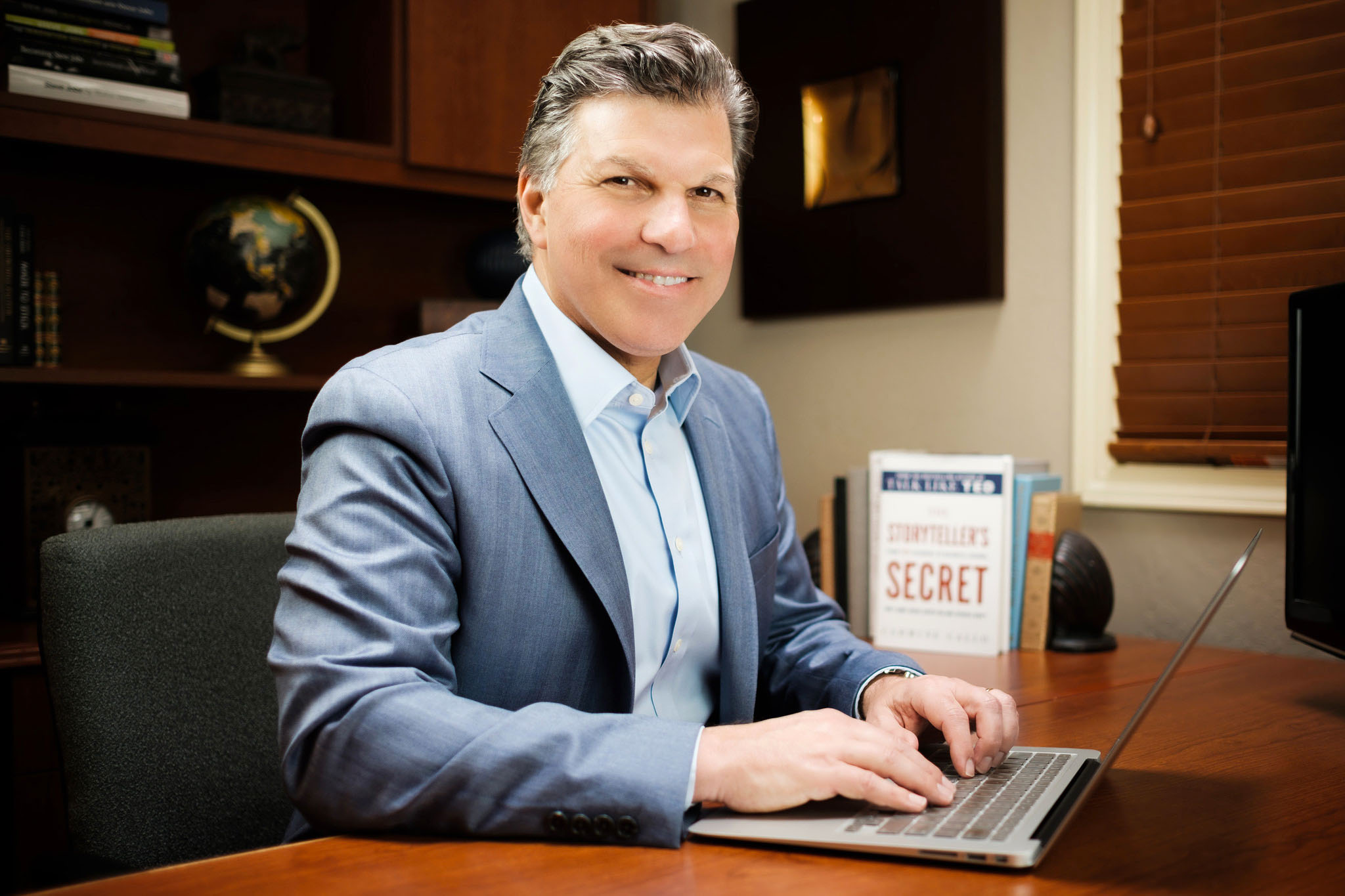 NOW YOU CAN WORK WITH THE COMMUNICATION COACH
FOR THE WORLD'S MOST ADMIRED BRANDS
Carmine can help you master the art of storytelling that will help you bring your idea to life, grow your business, build your brand and win hearts and minds.
Carmine and his team have earned a worldwide reputation for transforming CEOs, leaders, managers, and employees into extraordinary storytellers and communicators who persuade, engage, inform and inspire.
The list of companies that have sought Carmine's advice and have adopted his exclusive and proven techniques reads like a 'who's who' of brands that touch your life every day. Leveraging a unique and highly effective story-mapping technique, Carmine has helped top leaders craft and deliver transformative messages at these brands and more…
Brands We Have Worked With
Touch Your Life Every Day








































Interested becoming a better storyteller? We work one-on-one or in groups to help executives and speakers tell their personal and company story. Using our unique messaging structure, we help you develop and deliver your content in a way that wins over hearts and minds.
Carmine is represented by Tom Neilssen of the BrightSight group. Provide us your contact information and we can connect you with Tom to discuss Carmine's services, availability and fees.
Contact us regarding advising
"One of the smartest decisions I ever made at Intel was recruiting Carmine Gallo as the company's media spokesperson training coach. With every positive review from class participants and spot-on message delivery during press interviews and presentations, Carmine has made me and my very demanding company proud for over a decade. Whether he trains the lowest-level director or a top executive, Carmine tailors content not only to the person, but subject and need, making for a first-rate, results oriented program."
David Dickstein
"Over several years, my CFO and I would meet Carmine every quarter before going live on CNBC or Bloomberg TV to discuss our company's just released quarterly results. We did this through the full range of stellar, to disastrous quarters. With his small video camera Carmine calmly helped me tell our corporate story and distill the key messages I wanted to deliver. Together we practiced the thirty second sound bites and my body language when responding to the most difficult questions I would be facing. I came to trust Carmine's exceptional communications skills; he masterfully helped me turn a stressful three minutes on national TV into a fun, productive investors communication event. Over time it proved an invaluable element in building our management credibility and brand awareness among the investment community. Normally I rarely relay on outside 'expert consultants', but Carmine is a different breed, a true partner, and a valued member of the senior management team. I whole-heartedly recommend him."
Eli Harari
"Carmine Gallo wrote some of my all-time favorite business books, including: Talk Like Ted, The Storyteller's Secret and The Presentation Secrets of Steve Jobs [and is] one of the best communicators in the game." more from Gino at a recent lunch
Gino Blefari
Shortly after Steve Jobs' passing, Carmine was interviewed on ABC's 20/20 about the impact Jobs had on the world.

"Today if you want to succeed, you also have to be a storyteller."