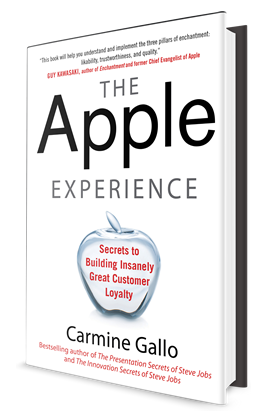 The Apple Experience Testimonials & Reviews
Among the best books
"I've read a great many books on customer service and this is among the best – providing an opportunity for success through following the example of a master."

-Allen R. Keller, Amazon Review
Another Excellent Book
"Another excellent book by Carmine Gallo. If you are a business person, this book is a must read, as are the other books on Apple by Gallo.

-Jeffrey C. Meadows, Amazon Review
Five Stars
"The best book to have as your desk reference and training guide for new employees."

-Lucy
An Insanely Great Case Study On Customer Service
"There is ample content here to walk away and immediately begin putting this process to work for your company, department, or team, or even just to strengthen your own customer service process. Whatever your position, and in whatever industry you work or lead, there is something in this book that you can take away and apply to your daily life. Each chapter reels you in a little bit more."

-Tania A. Ruiz (Amazon.com review)
Insightful And Well-Written
"It was a pleasure to read The Apple Experience by Carmine Gallo. I will now look at how the best companies provide customer service, right along with how I will notice how other companies could do it better. I will also challenge myself to provide amazing experiences for my clients and customers from the day forward."

-Honoree Corder
A Must Read For Business People And Apple Fans Alike
"After writing The Presentation Secrets of Steve Jobs and The Innovation Secrets of Steve Jobs I think it is safe to say that Carmine Gallo is an expert in all things Apple and this book delivers just as the other have…
The Apple Experience is a great read for any person who is merely curious about Apple's methods, those who own a business and everybody in between. Highly recommended for anyone in retail and/or with a customer satisfaction driven culture."

C.L. Mershon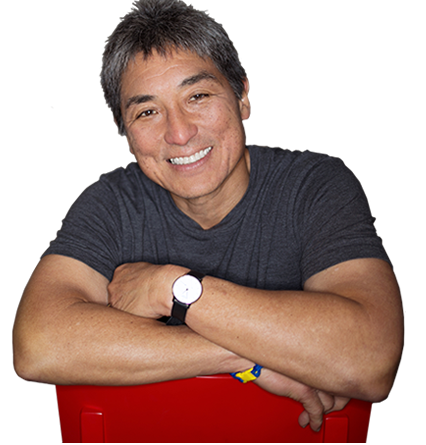 This book will help you
"This book will help you understand and implement the three pillars of enchantment: likability, trustworthiness, and quality."
– Guy Kawasaki
author of Enchantment and former Chief Evangelist at Apple
Capturing The Magic Of Apple
"The book is an excellent guide and inspiration for any business person wanting to create magic in their business. Focus on the experience, not the product or service. Pay attention to detail. The entire organization must focus on '…creating a magical customer experience that enriches people's lives.'"

-John Chancellor (Amazon.com review)
It Helped Me Get The Job Of My Dreams
"Thank you. I may not be a business, corporation, and I barely have $50 in my bank account. But after watching your presentation, and a couple of videos of you on The Apple Experience, it helped me get a jobs of my dreams. I've always wanted to work at the Apple Store, and after watching these videos, it helped me land the job. All I can say is thank you."
-Justin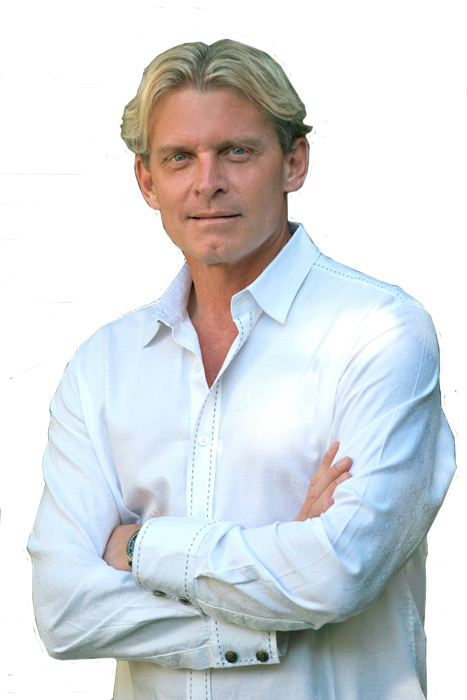 Carmine answers the question brilliantly
"Why can't other retail experiences be as great as an Apple Store's? Not only does Carmine Gallo answer that question brilliantly, but he shows precisely how to make sure your customers never ask it about your business."
– Matthew E. May
author of In Pursuit of Elegance and The Laws of Subtraction
Great book
"This book really gives great ideas on how to wow your customers. I'm a floorcovering retailer and I look at my business in a whole new way now."

-Debra Aeby (Amazon review)
An exciting resource
"An exciting resource for any business owner in any country who wants to reimagine the customer experience."
– Loic Le Meur
CEO, LeWeb
Elevate Your Business To WOW!
"I purchased the book to see if I could take some of the ideas that Apple uses to train their employees and give their customers the perfect experience. I restructured a lot of my business based on the information I received from this book. I highly recommend it for any corporate executive, business owner, and it works really well when I consult with non profit organizations too."

-Knight1649 (Amazon review)