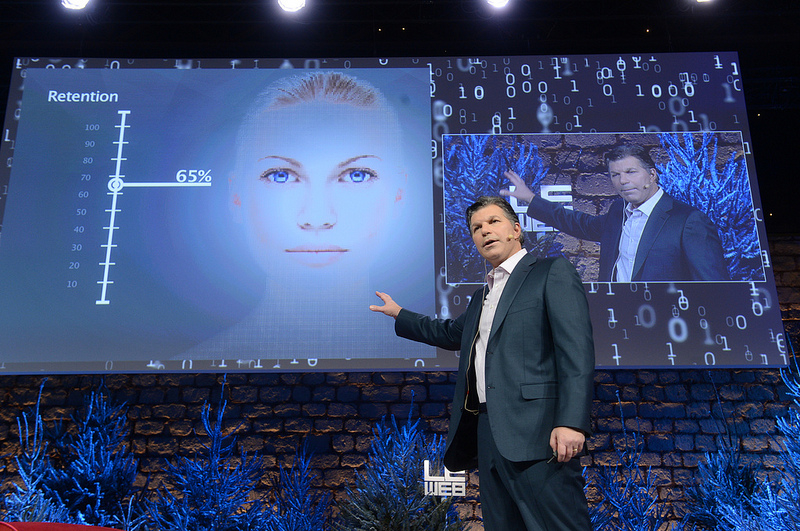 Sell Dreams, Not Products: The Art and Science of Persuasion
Keynote Summary:
"Steve Jobs did not sell computers; he built tools to unleash human potential," says Carmine Gallo in his inspiring multimedia keynote. Ideas don't sell themselves. The ability to communicate persuasively is the single greatest skill leaders and professionals can develop today to sell any product, motivate any team, and grow any company. Carmine is a Harvard instructor, a communication coach for the world's most admired CEOs and brands, and an internationally bestselling author of books such as The Presentation Secrets of Steve Jobs, Talk Like TED, The Storyteller's Secret, and his new one, Five Stars: The Communication Secrets to Get from Good to Great.
In this customized, exciting, and inspiring multimedia keynote, Carmine combines the latest brain science with actionable strategies to show your audience how to drive change management, revamp marketing messages, improve the customer experience, or develop irresistible sales pitches. Carmine's content has been implemented at Accenture, Cisco, Walmart, Intel, Coca-Cola, Chevron, McKinsey, Google, LinkedIn, and the U.S. Department of Defense, among many other companies around the world. Whether your goal is to educate, motivate, launch movements or change the world, Carmine reveals the scientifically-proven tools to make it happen.
Key Points:
Communicate your ideas persuasively

3 laws of effective communication
Ideas that catch on are wrapped in story
The one thing you want your audience to know
Bring numbers to life
Sell dreams, not products
Expected Results:
Participants will leave with proven and actionable strategies to sell any product, motivate any team, and grow any brand.
CONTACT US ABOUT BOOKING CARMINE FOR YOUR NEXT EVENT
Carmine, your keynote was widely regarded as a highlight of the week. You were engaging and thoughtfully tailored the keynote to the audience. It was extremely valuable for all the partners.
Beth A.
"Carmine was AWESOME! He exceed our expectations and our attendees are still talking about it!
Dawn S.
Carmine, thanks for being a great collaborator in creating an inspiring experience for our people.
Lisa N.
Clips from Sell Dreams, Not Products inspired keynotes