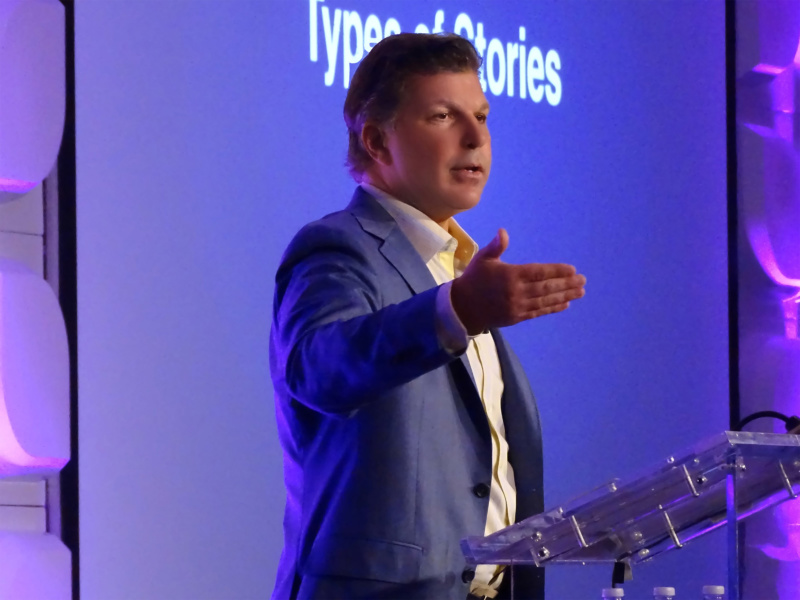 Talk Like TED: The Unbreakable Laws of Communication
Keynote Summary:
"Talk Like TED is a dynamic work" – Publisher's Weekly
"Talk Like TED is what the rich are reading" – CNBC
This inspiring and actionable keynote is based on Carmine's international bestseller, Talk Like TED, where he reveals the communication secrets of the world's top minds. A "communications guru," according to Publisher's Weekly and a "master raconteur," according to Worth Magazine, Carmine's ideas have influenced companies across a wide variety of industries: Google, Apple, Microsoft, Berkshire Hathaway Home Services, Accenture, Chevron, Cisco, Genentech, HCA healthcare, LinkedIn, and many others. Several agencies within the U.S. Defense Department also make Talk Like TED required reading for the next generation of leaders.
In this multimedia keynote that's highly customized for your association or organization, Carmine blends the latest brain science with stories, interviews and actionable strategies to motive and inspire your audience. Get ready to sell your ideas, products and services far more successfully than you've ever imagined.
Each keynote is customized to the audience and industry. Here is an example of what is typically covered in this presentation.
Key Points:
Ideas that catch on have three components: Emotional, Novel and Memorable

Passion is everything: What makes your heart sing?
Master the art of storytelling: 

3 Types of Stories

Teach me something new
Violate Expectations
Create a Twitter-friendly headline
Use the magical rule of three
Tell your story with a message map
Make data meaningful
Sell dreams
Expected Results:
Audience members will walk away with specific, actionable tools they can use immediately to sell their ideas far more effectively than they ever imagined.
[NOTE: The opinions expressed by Carmine Gallo in TALK LIKE TED are his own. His books are not endorsed, sponsored or authorized by TED Conferences, LLC or its affiliates.]
CONTACT US ABOUT BOOKING CARMINE FOR YOUR NEXT EVENT
Carmine, you were a huge hit!
I appreciate all the effort you put into your talk—it showed!
Barbara P.
I wanted to say thank you again for a great "spot on" presentation. The consensus in general…"Your speakers were the best ever" So our takeaway basically is… we hit a homerun!
Tom
Carmine Gallo was phenomenal!
Ania Kubicki
Clips from Talk Like TED inspired keynotes