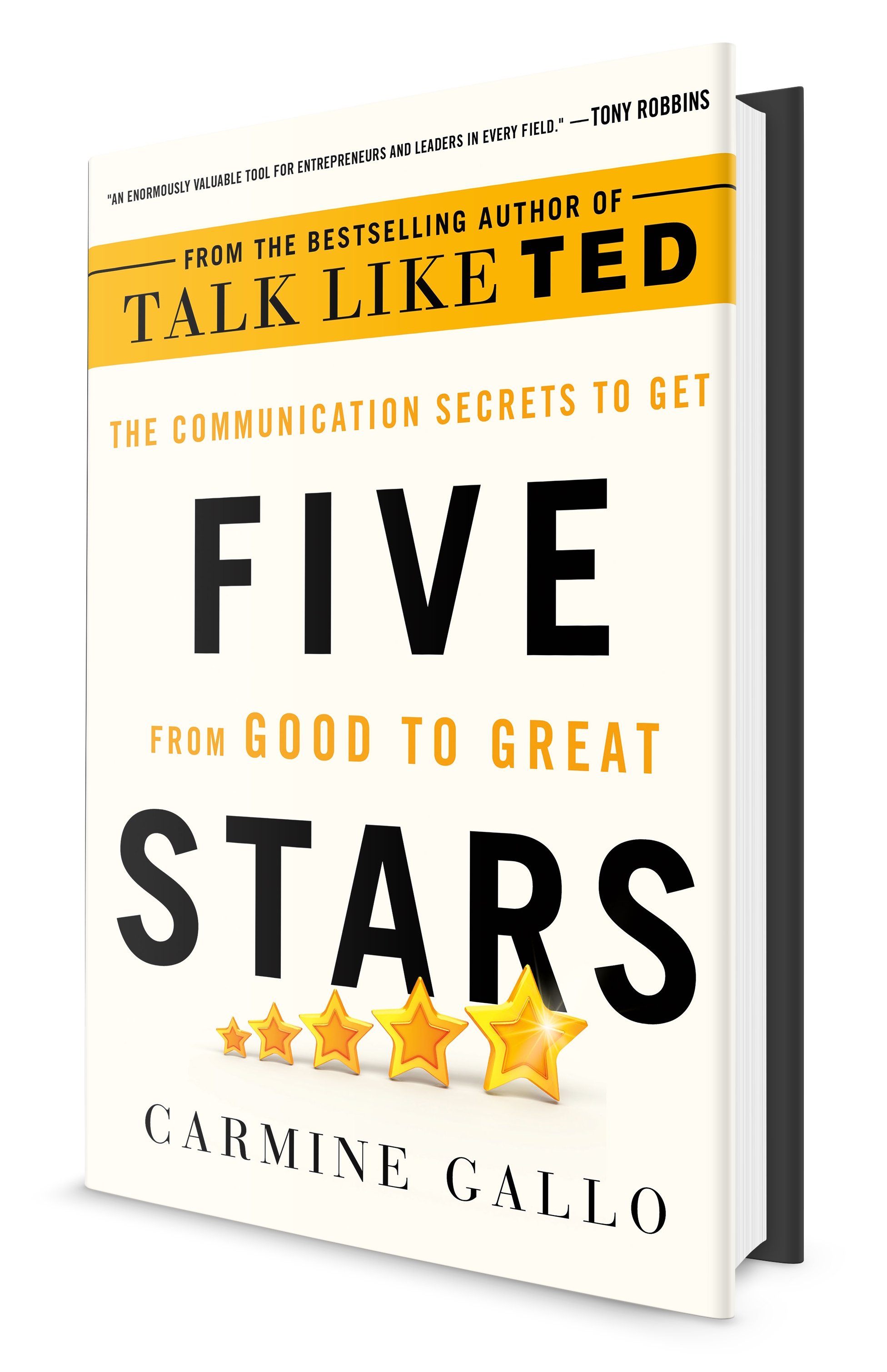 "Five Stars is an enormously valuable tool for entrepreneurs and leaders in every field." –Tony Robbins
 FIVE STARS
 The Communication Secrets To Get From Good To Great
Ideas don't sell themselves. As the forces of globalization, automation, and artificial intelligence combine to disrupt every field and every career, having a good idea isn't good enough. Mastering the ancient art of persuasion is the key to standing out, getting ahead, and achieving greatness in the modern world. Communication is no longer a "soft" skill—it is the human edge that will make you unstoppable, irresistible, and irreplaceable—earning you that perfect rating, that fifth star.
In Five Stars, Carmine Gallo, bestselling author of Talk Like TED, The Presentation Secrets of Steve Jobs, and The Storyteller's Secret, reveals how Aristotle's ancient formula of persuasion holds the key to inspiring contemporary audiences, building brands, engaging employees, selling ideas and attracting loyal customers. At a time when technology is leading to the fastest changes civilization has ever seen, disrupting every company and every career, communication skills become more valuable—not less. Gallo interviews neuroscientists, economists, historians, billionaires, and business leaders of companies like Google, Nike, and Airbnb to show first-hand how they use their words to captivate your imagination and ignite your dreams. Gallo spoke to scholars, writers, adventurers and explorers, Navy SEALS and NASA astronauts, famous scientists and famous trailblazers. Their insights will catapult your career, transform your company, and change your life.
In the knowledge age—the information economy—you are only as valuable as your ideas. In a winner-take-all society where average only guarantees below-average results and "good" isn't good enough, Five Stars is your ticket to success. Five Stars is your competitive edge in the age of automation, the human edge in the age of ideas.
"All workers will need to adapt as their occupations evolve around increasingly capable machines…professionals of all stripes must quickly realize the growing importance of soft skills." -McKinsey Global Institute
EARLY PRAISE FOR FIVE STARS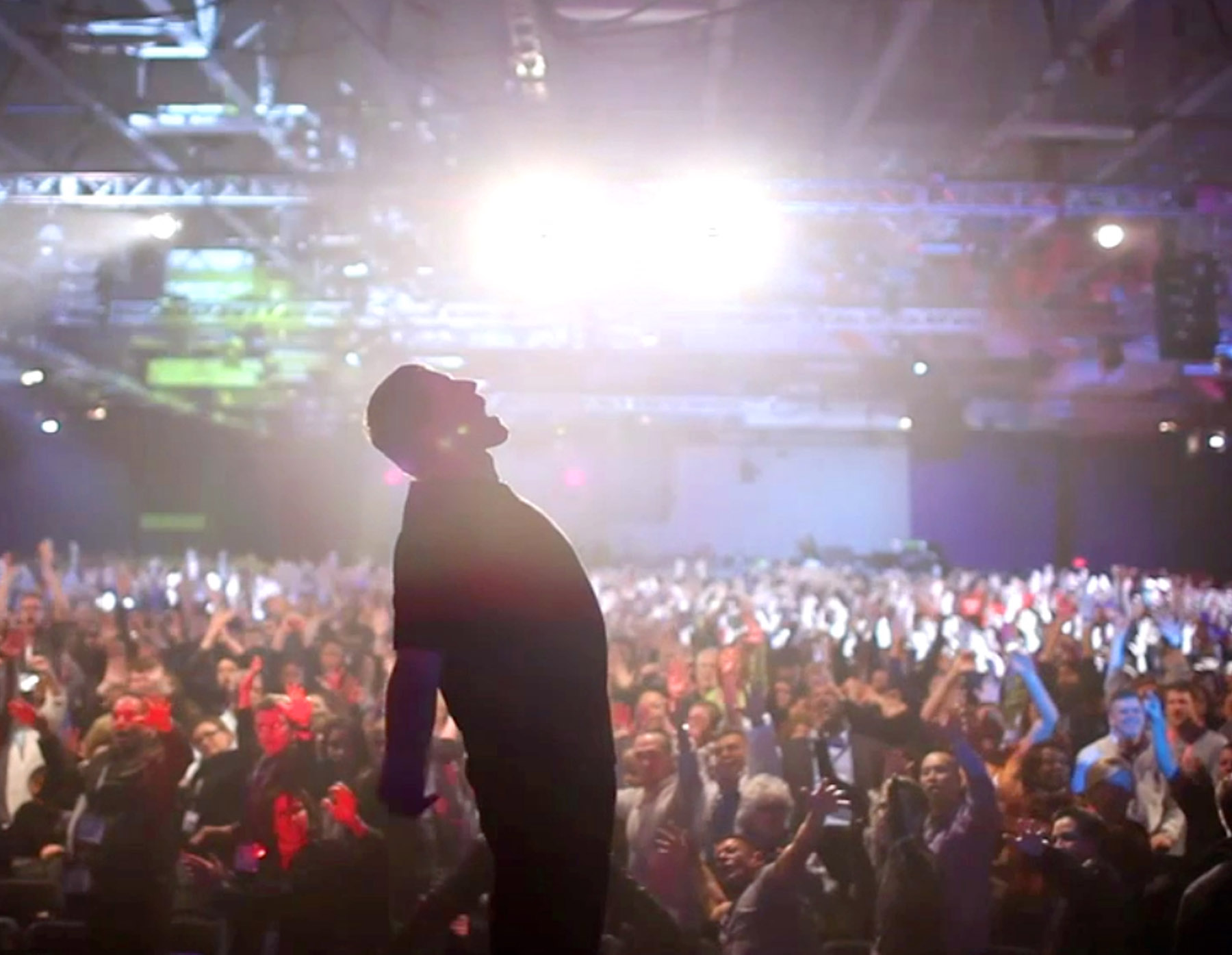 "In
 

Five Stars, communication coach 

Carmine

 Gallo skillfully builds the case that mastering the ancient art of persuasion is the key to thriving in a world of rapid technological change. Developing superior communication skills is no longer an option; it's fundamental for success.

 

Five Stars

 

is an enormously valuable tool for entrepreneurs and leaders in every field."
–TONY ROBBINS,
NY Times #1 Best Selling Author, Philanthropist, and The Nations #1 Life & Business Strategist
"We live in an era of exponential growth technologies. 
Carmine

 Gallo brilliantly stretches our imagination how to use the art of persuasion to turn possibilities into probabilities. This is an amazing book every entrepreneur should read."
–JOHN SCULLEY,
former Apple CEO, current RxAdvance Chairman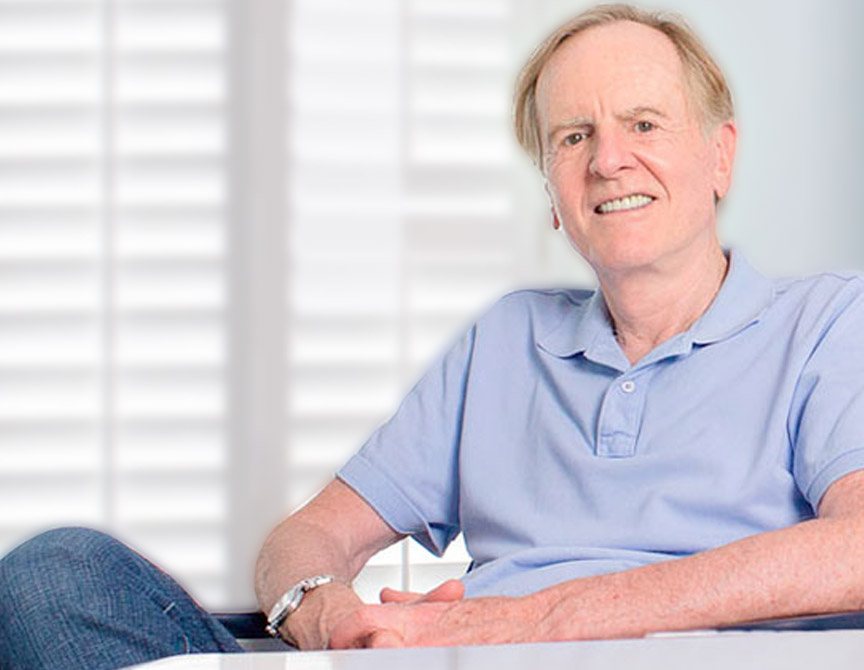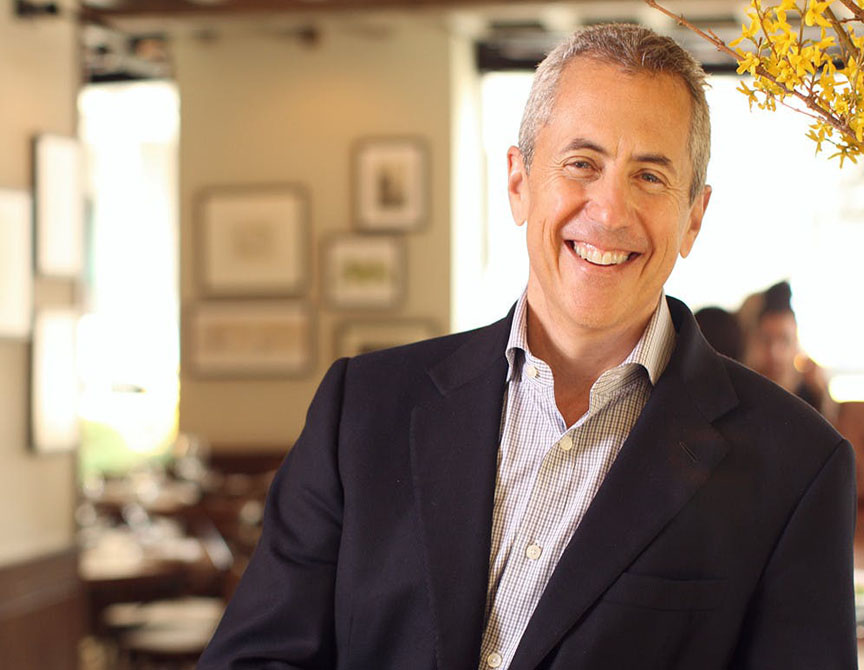 "As an entrepreneur, I know that my ability to effectively communicate and tell stories to our stakeholders is at the cornerstone of any success our business has ever enjoyed. In FIVE STARS, Carmine Gallo persuasively and entertainingly makes a compelling case for communication as the crucial differentiator of the digital age."
–DANNY MEYER,
CEO, Union Square Hospitality Group, founder of Shake Shack, and author, Setting the Table
"Having worked at small startups as well as giant tech companies, I've worked with a lot of great people and a small number of really exceptional ones. In Five Stars, 
Carmine

 Gallo explains why the ability to communicate separates the 10xer. If your great ideas are locked in your head they are useless to you and your team. You have to be able to explain your ideas efficiently and persuasively–and, crucially, to be open to persuasion when the ideas aren't so great after all. Anyone who hopes to survive and flourish in today's economy should read this book and learn."
–KIM SCOTT,
bestselling author of 

Radical

 Candor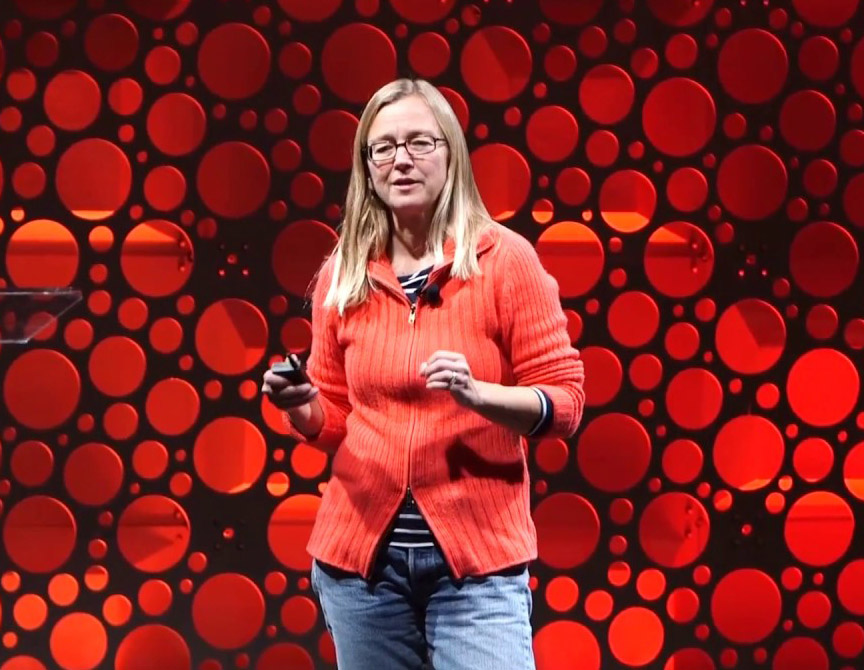 ON SALE 06/05/18
preorder available now
Star employees can rise only so far unless they develop social, or 'secondary,' skills…communication and leadership.
-Wall Street Journal, Feb 12, 2018
Five Stars is your competitive edge in the age of automation.
Five Stars will teach you:





The one skill billionaire Warren Buffett says will raise your value by 50 percent.
How to hook your audience with words that trigger a rush of neural activity.
Why 75 percent or more of your income may rely on your ability to sells your ideas.
Why a global consulting firm rejects 99 percent of all who apply and how the few get hired.
The one brain hack Steve Jobs, Leonardo da Vinci, and Picasso used to unlock their best ideas.
INTERVIEW WITH MORTEN HANSEN
Top Performers are Great Persuaders
INTERVIEW WITH DANIEL PINK
Carmine Gallo and Daniel Pink say your #1 job is to sell your ideas
INTERVIEW WITH RICHARD BRANSON
Why the Best Ideas Fit on a Beer Mat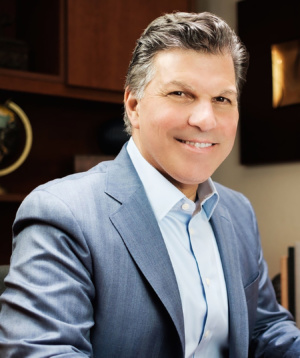 About Carmine:
CARMINE GALLO is the bestselling author of Talk Like TED and The Storyteller's Secret. He is an influential communication and leadership advisor for admired brands such as: Google, Accenture, Intel, Coca-Cola, Pfizer, LinkedIn and many others. As a popular keynote speaker, Gallo has an international reputation for transforming leaders into extraordinary storytellers and communicators. He has been featured on ABC's 20/20, CNBC, and many other media outlets. He writes on leadership and communication for Forbes.com and Inc.com. Gallo is also an instructor in communication and storytelling at Harvard University.
CARMINE'S FULL BIO
When you move from the field in which you built your career and step into leadership,
your technical talent becomes less important… The ability to tell appropriate, compelling and inspiring stories is essential.
-John Hennessy, Chairman of the Board, Alphabet (Google)