"THIS BOOK IS FULL OF EXAMPLES TO HELP YOU GET BETTER AT TRANSPORTING YOUR THOUGHTS AND EMOTIONS INTO THE MINDS OF OTHER PEOPLE."
ADAM GRANT
"AN ENERGETIC AND CONVINCING GUIDE TO DEVELOPING CRITICAL COMMUNICATIONS AND PRESENTATIONS SKILLS."
PUBLISHERS WEEKLY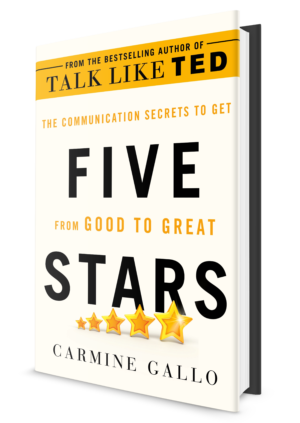 FIVE STARS
 The Communication Secrets To Get From Good To Great
Ideas don't sell themselves. As the forces of globalization, automation, and artificial intelligence combine to disrupt every field and every career, having a good idea isn't good enough. Mastering the ancient art of persuasion is the key to standing out, getting ahead, and achieving greatness in the modern world. Communication is no longer a "soft" skill—it is the human edge that will make you unstoppable, irresistible, and irreplaceable—earning you that perfect rating, that fifth star.
In FIVE STARS: The Communication Secrets to Get from Good to Great (St. Martin's Press) bestselling author of Talk Like TED, Carmine Gallo argues that mastering Aristotle's "ancient art of persuasion" – combining words and ideas to move people to action— is the key to standing out and getting ahead in the age of AI.
According to a recent survey, 94 percent of hiring managers say an employee with stronger communication skills has a better chances of being promoted to a leadership position than an employee with more years of experience but weaker verbal skills.
Communication is no longer a "soft skill"—it is the fundamental skill that will help individuals win dream jobs, sell products, build brands, and trigger movements, and it will grow more valuable—not less—as the nature of work changes.
in FIVE STARS, Gallo interviews scholars and scientists, CEOs and billionaires, Navy SEALs, NASA astronauts, and leaders at companies like Google, Nike, and Airbnb to sho first-hand how they use words to captivate, convey, and get buy-in for their ideas.
Mastering the art of persuasion is more relevant today than any time in human history. No machine, software or robot can replicate ideas. And at a time when ideas matter more than ever, those who can persuade, inspire, and ignite the imagination of others will be irreplaceable. FIVE STARS is the guide to gaining a human competitive advantage in the knowledge economy.
FREE TOOLKIT WITH PURCHASE
Purchase Five Stars and receive a free toolkit featuring a 10-page workbook, bonus videos and a part III quick reference. Send your receipt to buybook@thefivestarsbook.com.
ON SALE 06/05/18
preorder available now
VIDEO SHORTS
Watch Carmine explain ideas from Five Stars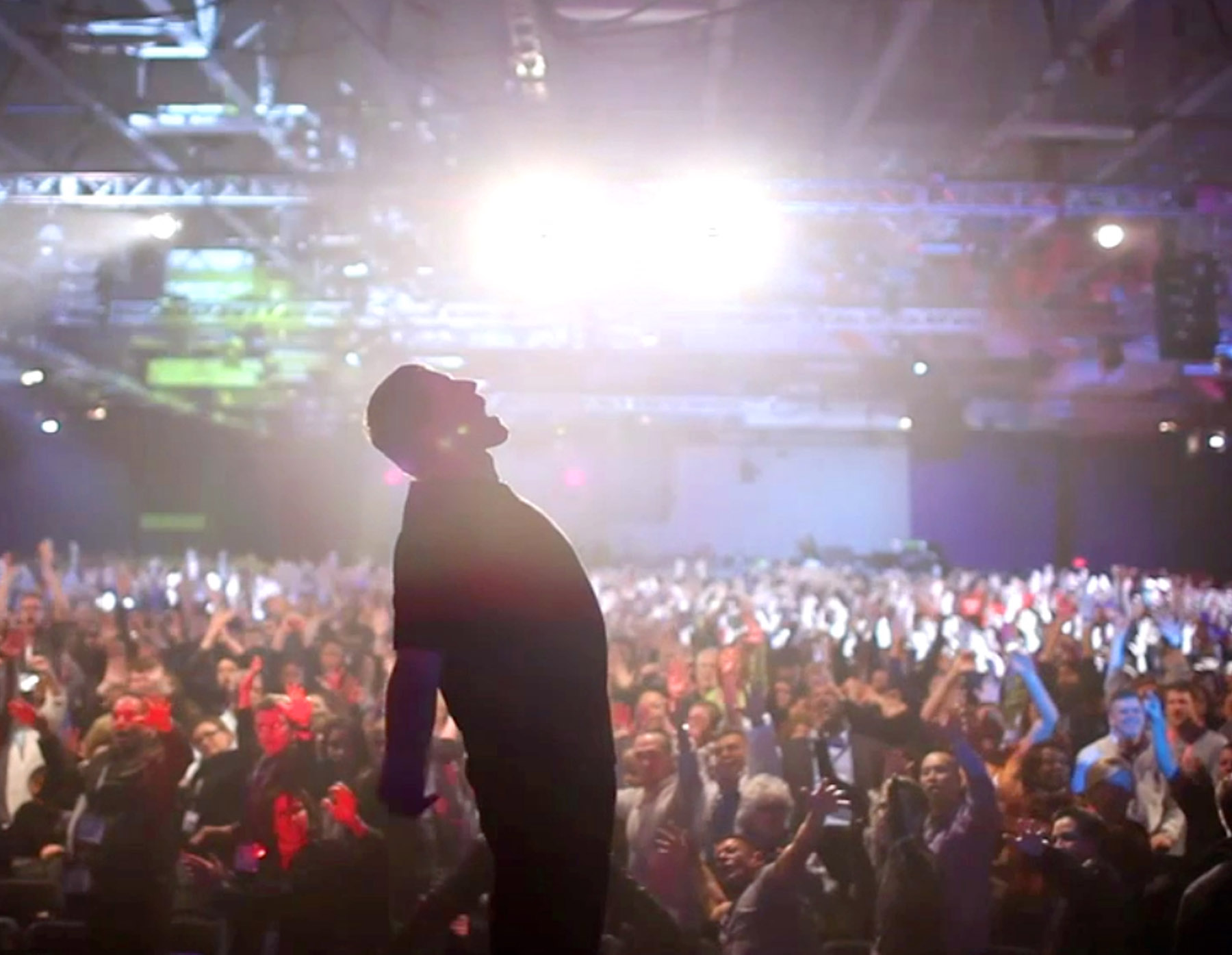 "In
 

Five Stars, communication coach 

Carmine

 Gallo skillfully builds the case that mastering the ancient art of persuasion is the key to thriving in a world of rapid technological change. Developing superior communication skills is no longer an option; it's fundamental for success.

 

Five Stars

 

is an enormously valuable tool for entrepreneurs and leaders in every field."
–TONY ROBBINS,
NY Times #1 Best Selling Author, Philanthropist, and The Nations #1 Life & Business Strategist
"As technology threatens to displace countless jobs and skills, the ability to communicate is becoming more important than ever.  This book is full of examples to help you get better at transporting your thoughts and emotions into the minds of other people."
–ADAM GRANT,
New York Times bestselling author of Give And Take, Originals, and Option B with Sheryl Sandberg
"We live in an era of exponential growth technologies. 
Carmine

 Gallo brilliantly stretches our imagination on how to use the art of persuasion to turn possibilities into probabilities. This is an amazing book every entrepreneur should read."
–JOHN SCULLEY,
former Apple CEO, current RxAdvance Chairman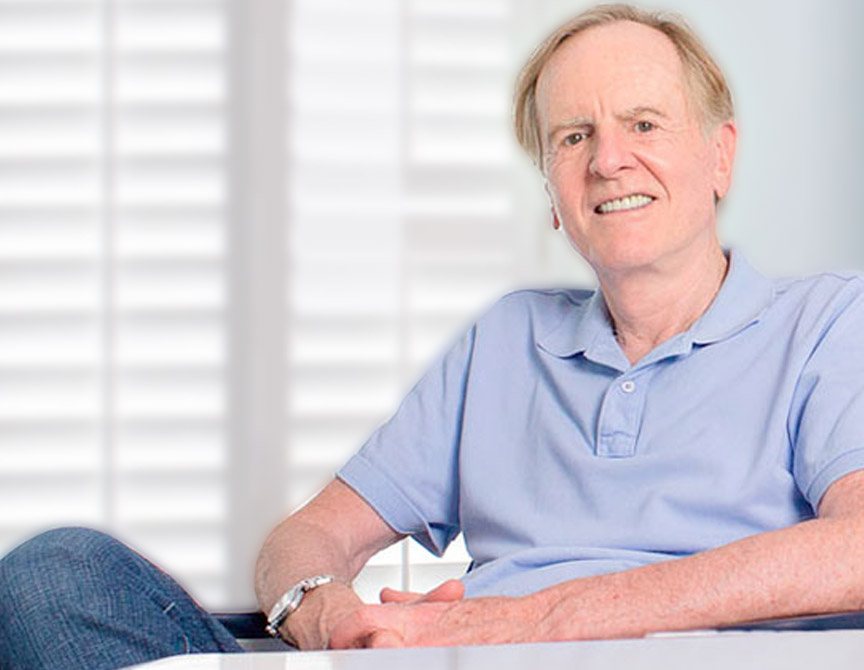 "As an entrepreneur, I know that my ability to effectively communicate and tell stories to our stakeholders is at the cornerstone of any success our business has ever enjoyed. In Five Stars, Carmine Gallo persuasively and entertainingly makes a compelling case for communication as the crucial differentiator of the digital age."
–DANNY MEYER,
CEO, Union Square Hospitality Group, founder of Shake Shack, and author, Setting the Table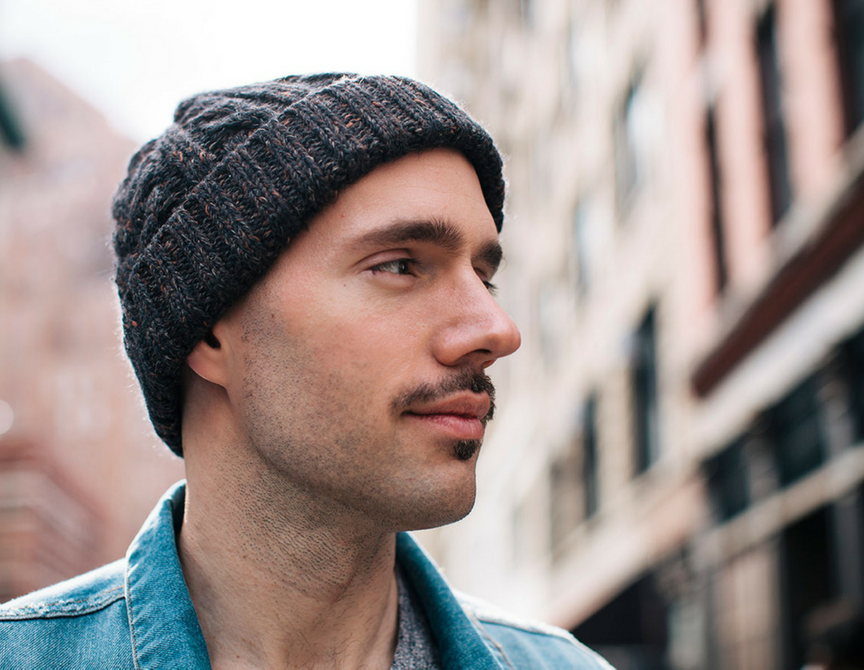 "Thankfully, I've always had a gift for telling stories musically.  As my career has evolved beyond the turntables, 
Carmine

's book Five Stars (along with Talk Like TED) has helped me to verbalize those stories with authentic persuasion.  This book is a must read for anyone trying to enhance their communication skills and unlock their future potential."
–MICK BATYSKE,
DJ, Speaker, Investor
"Having worked at small startups as well as giant tech companies, I've worked with a lot of great people and a small number of really exceptional ones. In Five Stars, 
Carmine

 Gallo explains why the ability to communicate separates the 10xer. If your great ideas are locked in your head they are useless to you and your team. You have to be able to explain your ideas efficiently and persuasively–and, crucially, to be open to persuasion when the ideas aren't so great after all. Anyone who hopes to survive and flourish in today's economy should read this book and learn."
–KIM SCOTT,
bestselling author of 

Radical

 Candor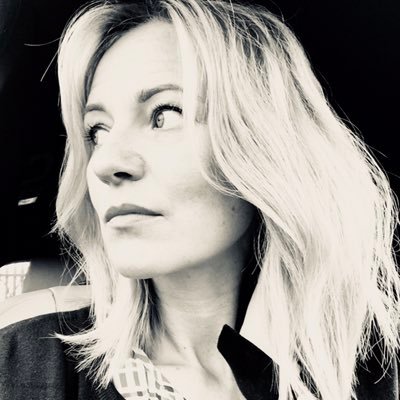 British designer Dani Saveker says Carmine's books are easy to draw visually because "The best books are the easiest to capture. They have a solid structure and approach."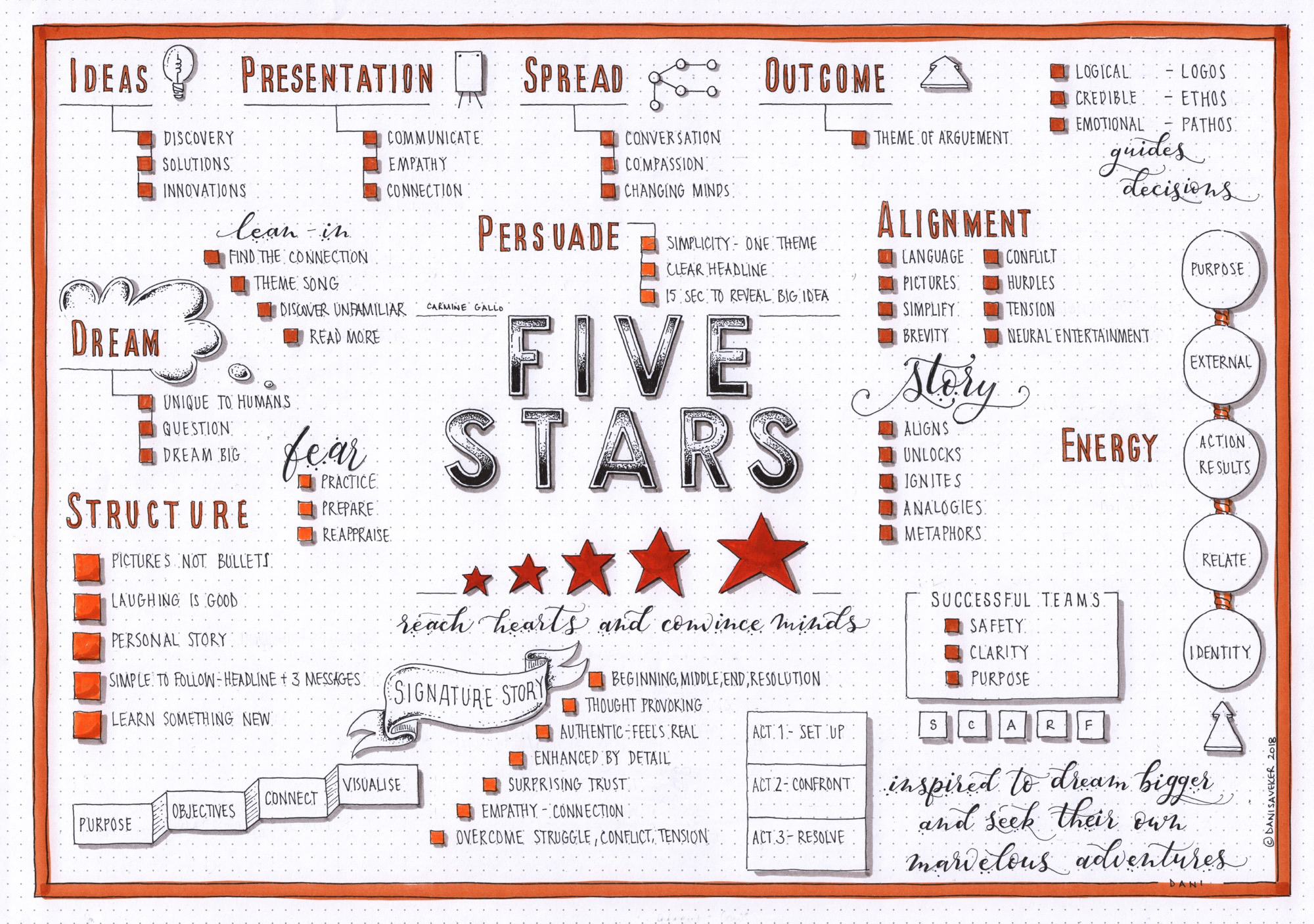 Five Stars Introduction
Carmine Gallo explains "Five Stars" on MentorBox, online courses featuring America's best business authors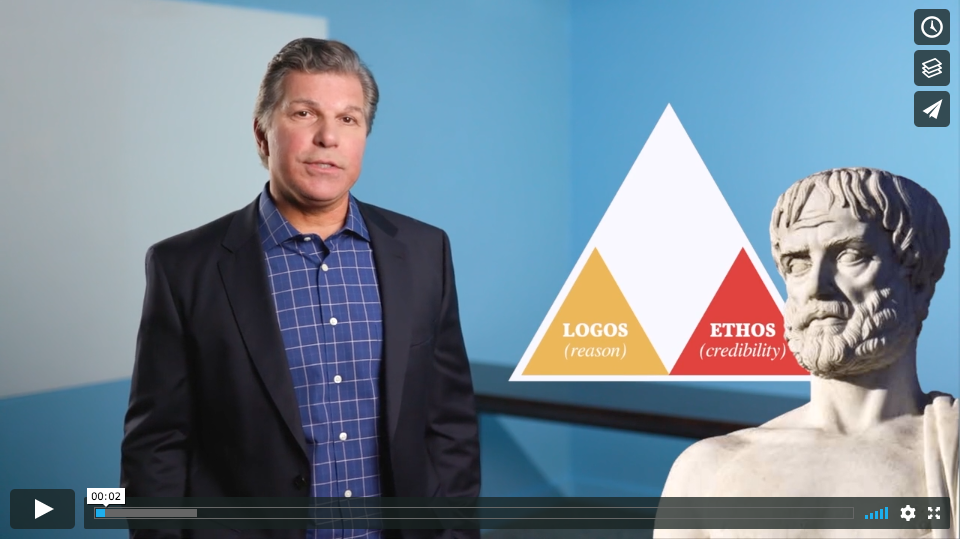 Great Persuaders Built The Modern World
In this video Carmine Gallo uses Prezi's augmented reality to reveal how great persuaders built the modern world.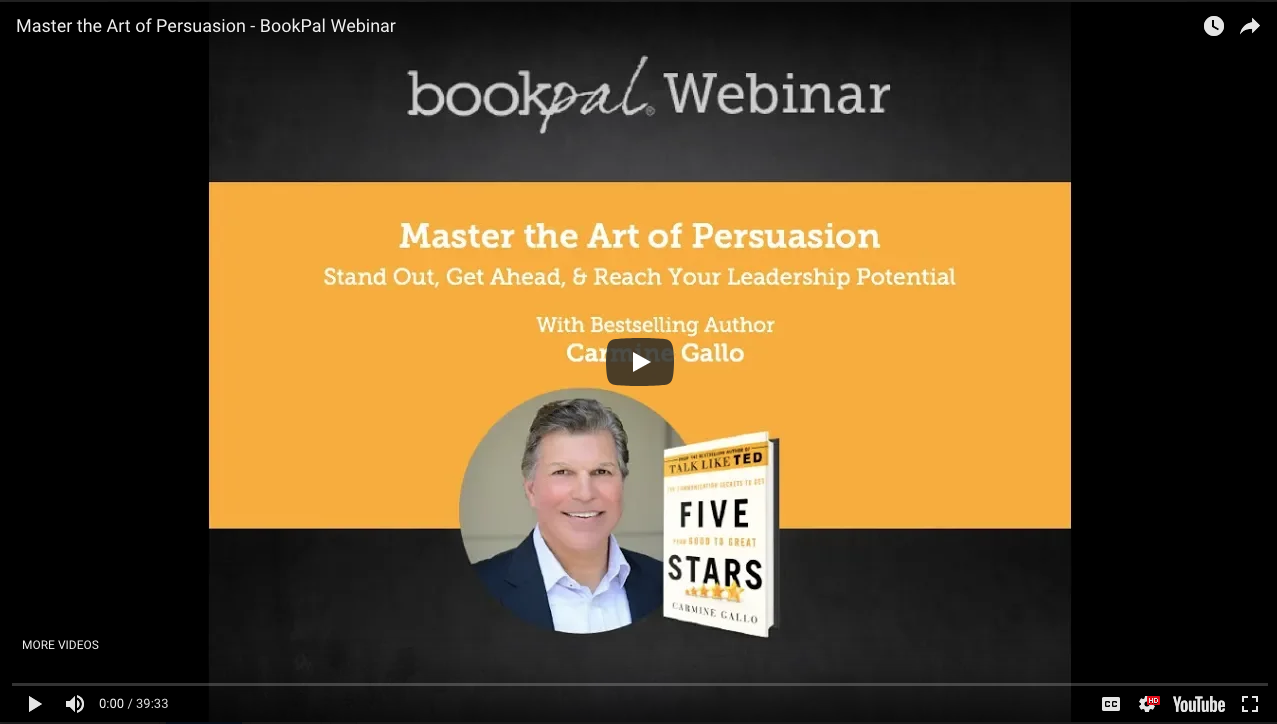 BookPal Webinar and Five Stars Q & A.
BookPal (a bulk and corporate book distributor) invited me to host a short webinar on the topic of FIVE STARS and persuasion. It's only 30 minutes, followed by Q&A. BookPal just uploaded the recording to YouTube, which you can watch here.
5 Presentation Habits All Great Speakers Share.
Berkshire Hathaway real estate CEO, Gino Blefari, produced this video series based on Carmine's book, FIVE STARS.
The CEO of Berkshire Hathaway Real Estate Creates 4-Week Class on FIVE STARS
Gino Blefari, the CEO of America's second largest real-estate brokerage firm, says "I've listened to Carmine's book several times. Every time I do, I learn more and more about the art of communication, persuasion, and storytelling."
How great persuaders sell ideas
Carmine interviews Google's Chairman of the Board and previous Stanford President John Hennessy.
94% of hiring managers say an employee with stronger communication skills has a better chance of being promoted to a leadership position than an employee with more years of experience but weaker verbal skills.
 Five Stars is your competitive edge in the age of automation.
Five Stars will teach you:





The one skill billionaire Warren Buffett says will raise your value by 50 percent.
How to hook your audience with words that trigger a rush of neural activity.
Why 75 percent or more of your income may rely on your ability to sell your ideas.
Why a global consulting firm rejects 99 percent of all who apply and how the few get hired.
The one brain hack Steve Jobs, Leonardo da Vinci, and Picasso used to unlock their best ideas.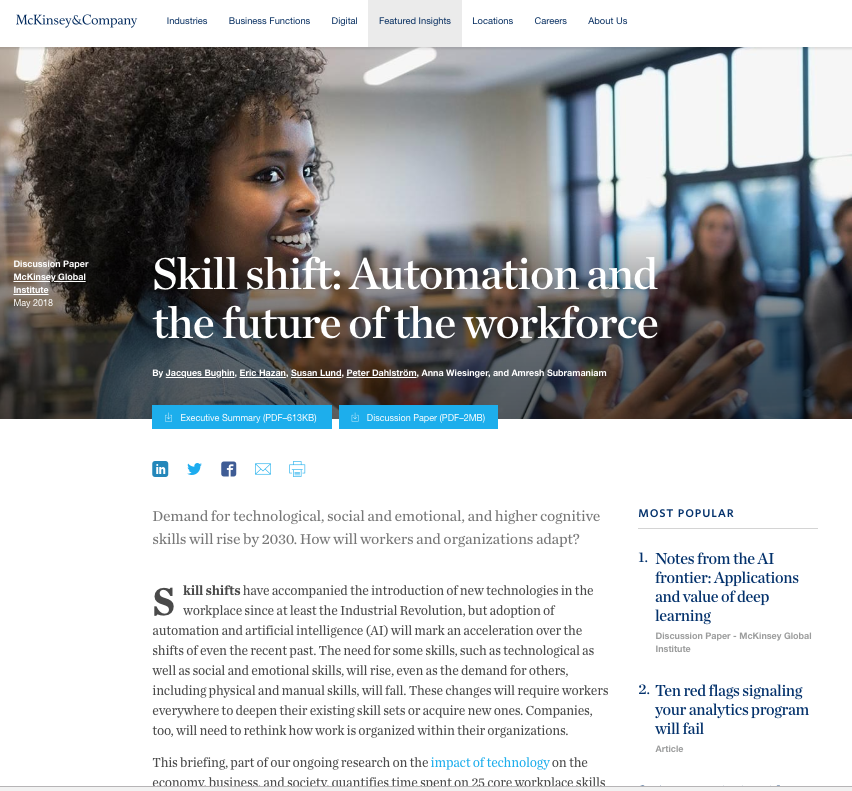 A new McKinsey study of 800 occupations around the world finds that soft skills like communication and leadership are the key to success over the next 15 years. Automation and artificial intelligence raise the demand for  "workers with finely tuned social and emotional skills—skills that machines are a long way from mastering." Advanced communication skills are not innate and must be "honed and taught." According to McKinsey, schools are not ready to teach these skills.
JOHN CHAMBERS INTERVIEW
John Chambers former Cisco CEO and current CEO of JC2 Ventures talks about simplicity in communication and how it built the Cisco culture.
INTERVIEW WITH MORTEN HANSEN
Bestselling author and Berkeley Professor Morten Hansen, talks about why top performers are great persuaders.
INTERVIEW WITH RICHARD BRANSON
In a conversation with Virgin founder Richard Branson, Branson explains why the best ideas fit on a beer mat.
INTERVIEW WITH GEOFF RALSTON
Geoff Ralston, Partner at Y Combinator explains why storytelling is fundamental.
INTERVIEW WITH JOHN CHAMBERS
Legendary CEO John Chambers says Five Star persuasion is more important today than ever in business history.
INTERVIEW WITH DANIEL PINK
Bestselling author of To Sell Is Human and When, Daniel Pink says your #1 job is to sell your ideas.
INTERVIEW WITH STEVEN PINKER
Carmine speaks with famed Harvard psychologist and author, Steven Pinker on using narrative responsibly.
INTERVIEW WITH AVINASH KAUSHIK
Carmine speaks with Google evangelist Avinash Kaushik about Google's passion for storytelling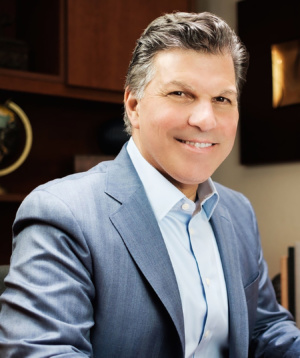 About Carmine:
CARMINE GALLO is the bestselling author of Talk Like TED and The Storyteller's Secret. He is an influential communication and leadership advisor for the world's most admired brands: Google, Accenture, Intel, Coca-Cola, Allstate, LinkedIn and companies that touch our lives every day. As a popular keynote speaker, Gallo teaches CEOs and leaders to deliver dynamic presentations and share inspiring stories that sell products, grow brands and inspire change. He writes for Forbes.com and Inc.com. Gallo is also an instructor in communication and storytelling at Harvard University.
CARMINE'S FULL BIO