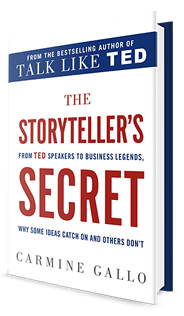 THE STORYTELLER'S SECRET
From TED Speakers To Business Legends, Why Some Ideas Catch On And Others Don't
In an age where robots and automation are displacing humans in nearly every function, one human skill remains irreplaceable: storytelling.
In The Storyteller's Secret: From TED Speakers to Business Legends, Why Some Ideas Catch on and Others Don't (St. Martin's Press), bestselling author and communication expert Carmine Gallo explains why storytelling and its power to build emotional connections is increasingly valued in today's workforce and is helping brands change hearts and minds.
Carmine Gallo's bestselling book is influencing global leaders at some of the world's largest and most admired brands. It triggered Accenture to hire a Chief Storytelling Officer. Chief storytellers are now leading change at Google, SAP, Genentech, Microsoft, Unilever, and KPMG, among many others. If these brands leverage the power of story, shouldn't you be?
Ideas that catch on are wrapped in story and each chapter of The Storyteller's Secret is wrapped in the story of entrepreneurs (Richard Branson, Steve Jobs, Sheryl Sandberg, Sara Blakely), brands (Southwest, Virgin, Apple, Whole Foods), leaders (Joel Osteen, Howard Schultz, Bill Gates, Pope Francis) and TED Speakers (Bryan Stevenson, Bono, Ken Robinson, Sting) who use storytelling to drive change.
Stories inform, illuminate and inspire. Learn to share yours today.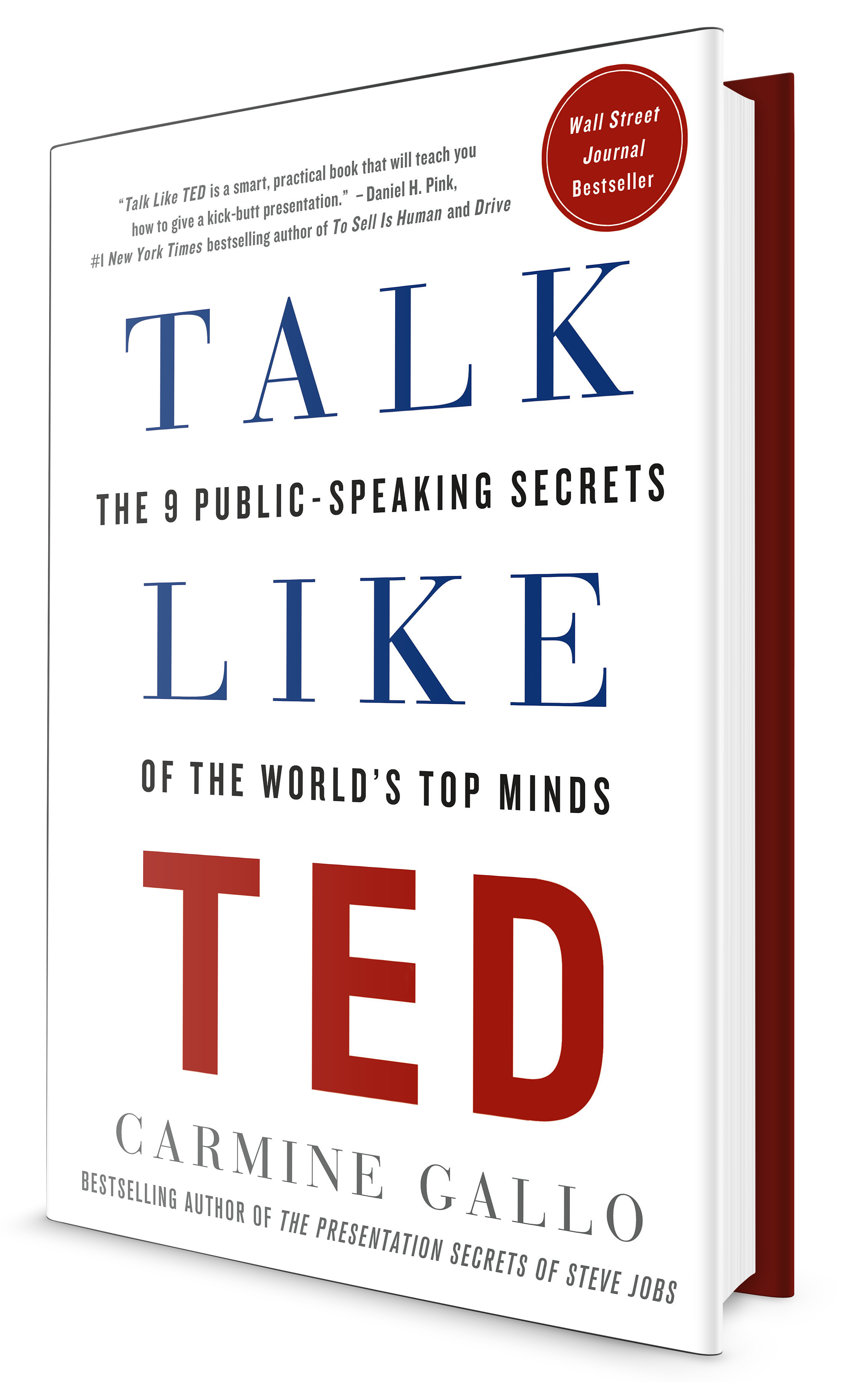 Apple Experience book description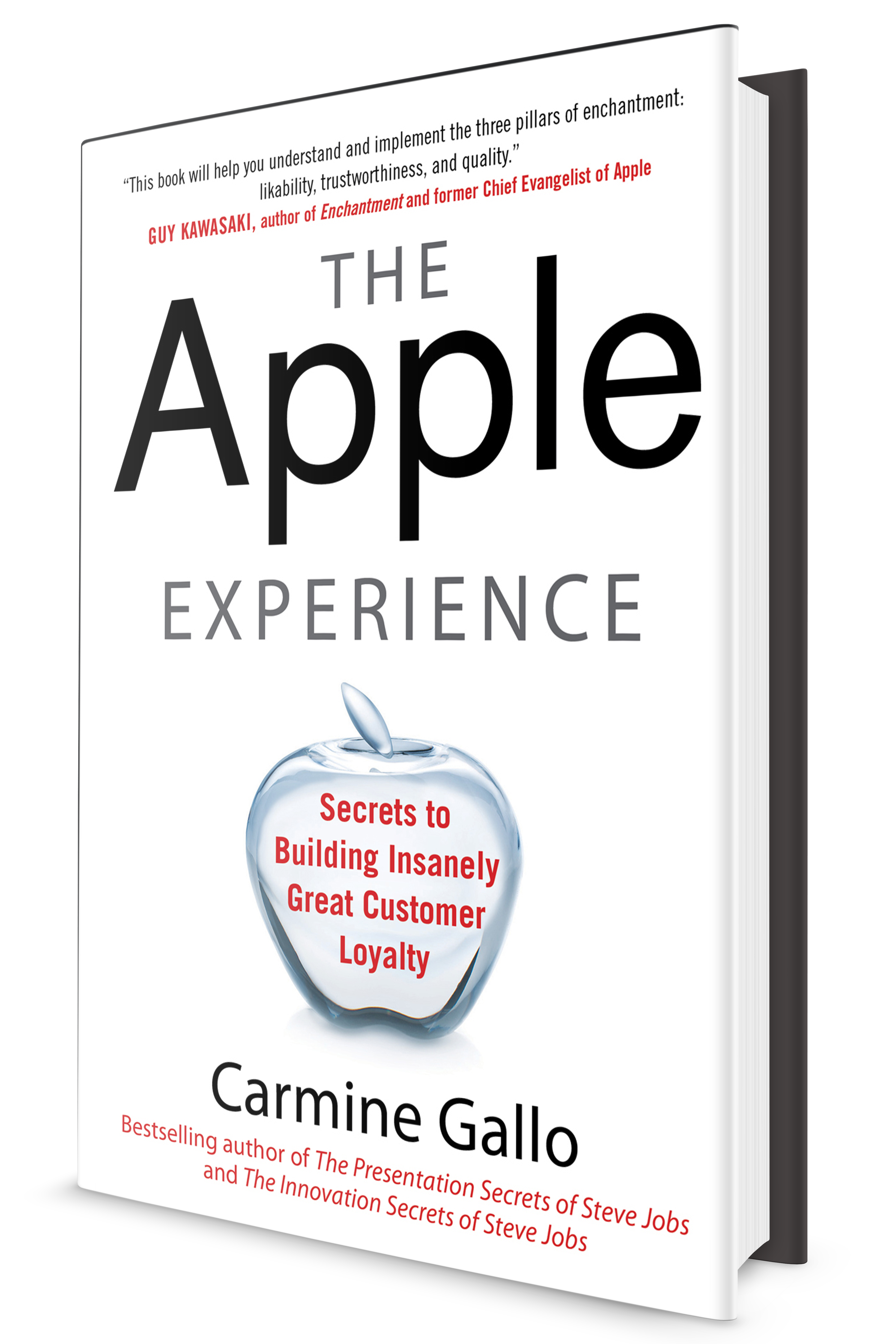 Apple Experience book description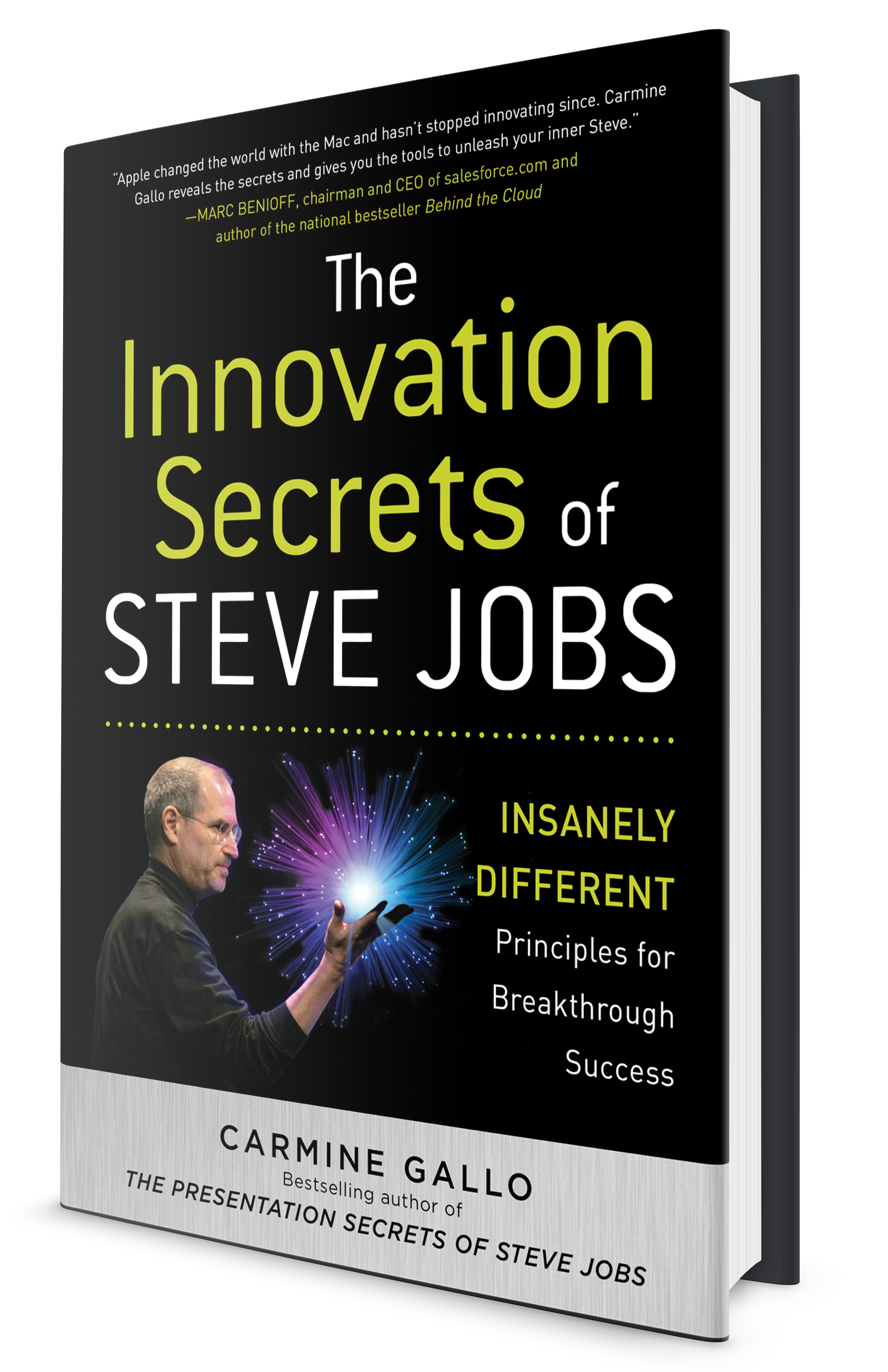 Apple Experience book description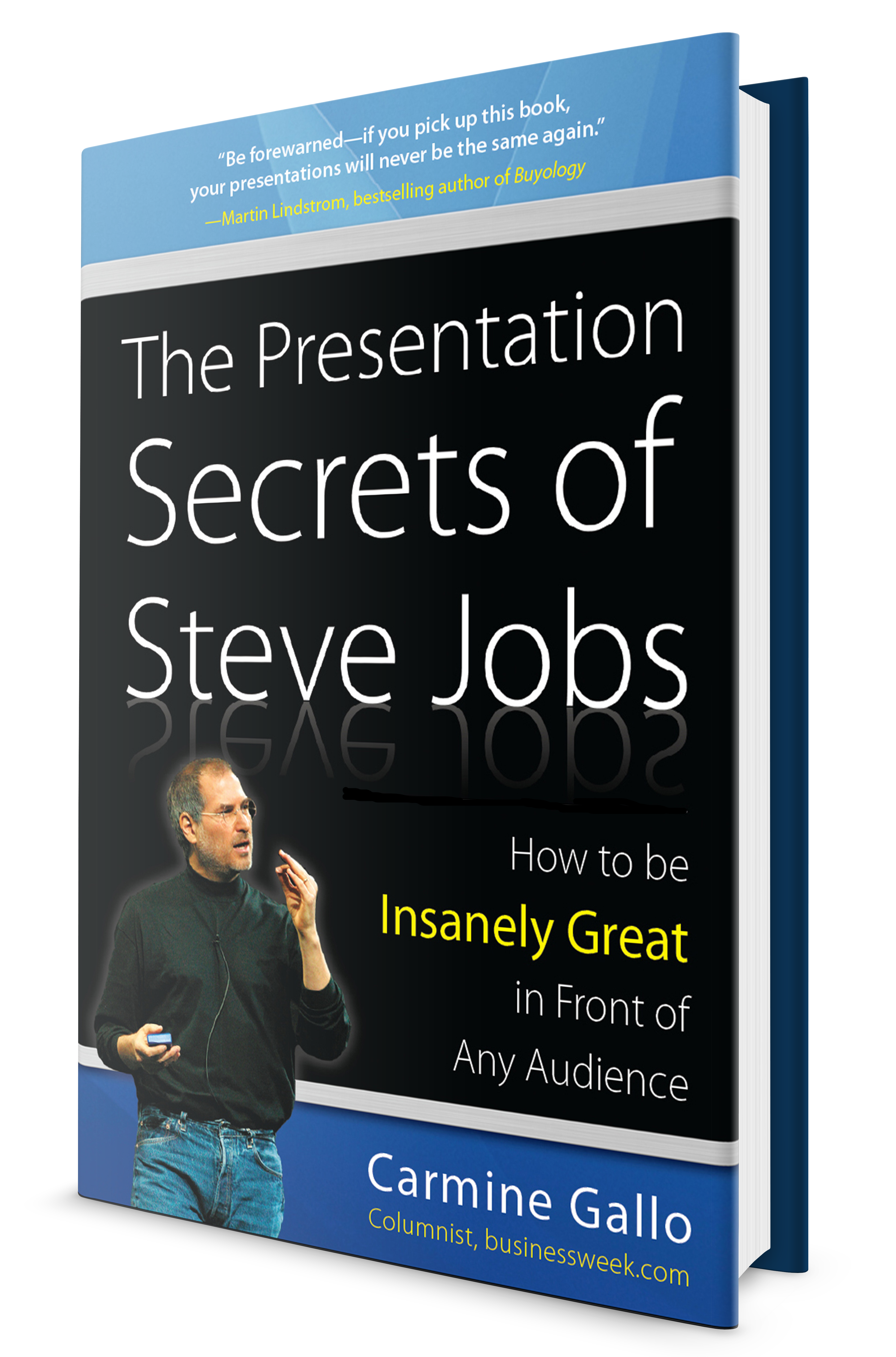 Apple Experience book description